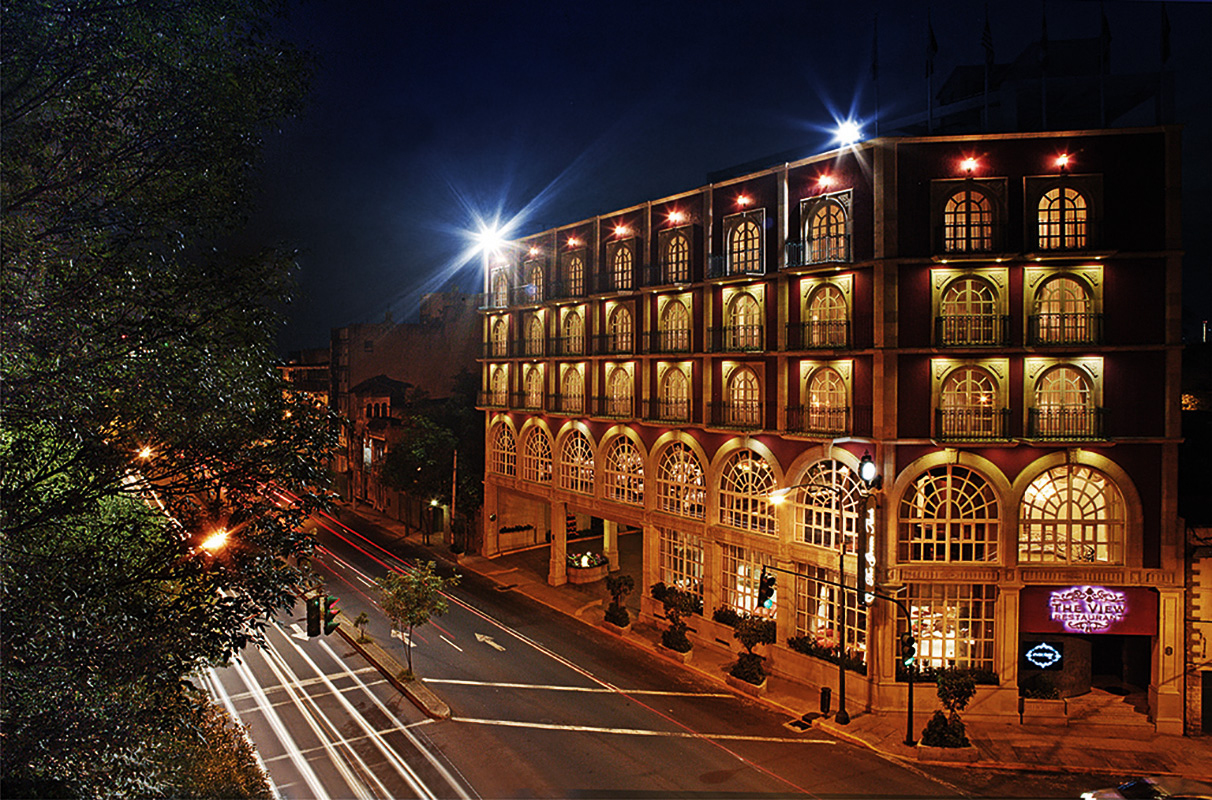 Welcome
West of the magnificent city of Mexico and right across the Chapultepec Forest—the largest urban park in Latin America—comes The Green Park hotel; the boutique hotel where traditional English opulence and character meet with the well-known warm and welcoming Mexican indulgence that takes care of every single detail.
Suites
Each one of our 33 suites in two different categories—Grand Suite and Suite—is an invitation to rest and relax. Moreover, in each one you will find the privacy necessary to isolate yourself with the panoramic view of the Chapultepec Forest. Our suites consist of English style furniture carved out from the finest wood, comfortable sofas of original tapestry, desk, and warm floorboards.

The bathroom is the marvelous place to pamper oneself: its fine marble and lavish finishings; an exclusive hydromassage column, bath tub or jacuzzi, a wide dressing table, hair dryer, luxurious amenities, a great menu of pleasant towels, soft wardrobes and warm slippers.
Gastronomy
The taste, aroma and detail of the traditional English cuisine and the best of international haute cuisine take form in the refined restaurant, The View. The atmosphere of live piano music and its panoramic view to Chapultepec's Forest turns every meeting into a memorable occasion. The service is attentive, friendly and discreet. Open 7 days of the week. The View's cuisine, always light and balanced, mixes basic ingredients like olive oil, delicate aromatic herbs with romantic ones like dried fruit, pasta, vegetables, meat, fish, and seafood. We are waiting for you!
Location
The Green Park hotel with its privileged location places you close to the most important cultural, recreational, commercial, and financial zones of the city; making your stay, whether for business or pleasure, a unique and unforgettable experience. Chapultepec's Forest is one of the largest city parks in the Western Hemisphere—1,695 acres. Considered as the most important lungs of the Mexican Valley. Here you will find diverse attractions: the castle, the Zoo, 8 museums, more than 100 fountains and monuments, boats to row in the lakes, children's areas and many areas where you can take a walk and enjoy the nature. Only 3.5 miles away from the Historic Center. In Chapultepec you can enter with your bike—which we lend it to you—and enjoy all the attractions that offer the park or take the special circuits for more professional cyclists.
Si hace clic en "Aceptar", confirma que está de acuerdo con el almacenamiento de cookies en su dispositivo para mejorar la navegación en la página, analizar el uso de la página y colaborar con nuestras tareas de marketing.
Privacy Overview
This website uses cookies to improve your experience while you navigate through the website. Out of these, the cookies that are categorized as necessary are stored on your browser as they are essential for the working of basic functionalities of the website. We also use third-party cookies that help us analyze and understand how you use this website. These cookies will be stored in your browser only with your consent. You also have the option to opt-out of these cookies. But opting out of some of these cookies may affect your browsing experience.